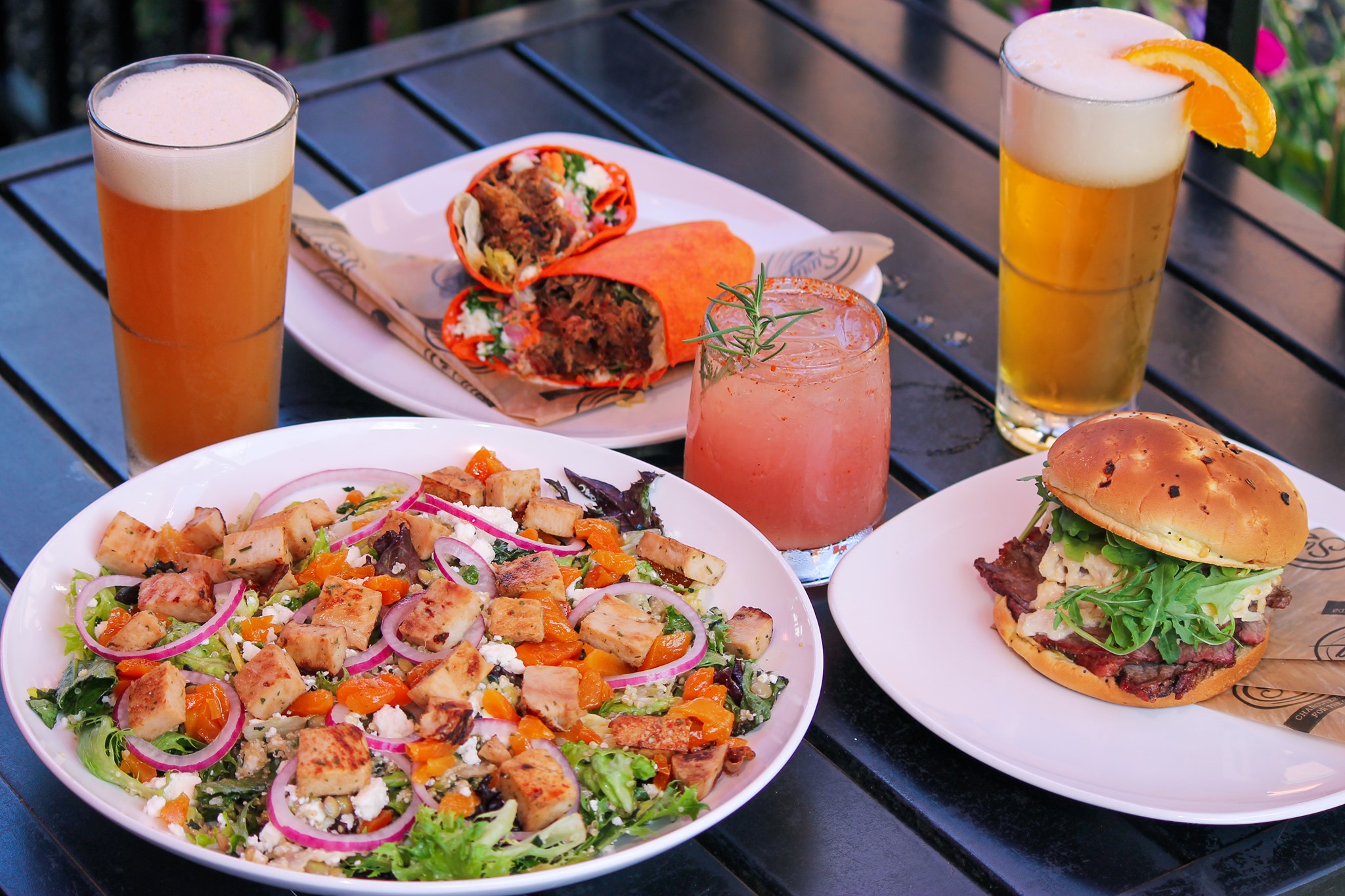 As we say here at Swig, "Nothing good ever stays the same." That is why our beer, wine, and cocktail menu is an ever rotating, always evolving assortment of the most delicious and refreshing bevvies on the market. We don't list a stale beer menu online anywhere, because by the time it's posted, it's already changed. We take our craft beers seriously here and try to keep the taps stocked with some familiar flavors among new hard to find ones. But everything from a fruited summer wheat beer to a double peanut butter and chocolate stout has graced Swig's taps, and we see no reason to stop now.
Go ahead, get your drink on!
Build your own Swig beer flight! 4 x 5 oz. pours from our wide variety of beers.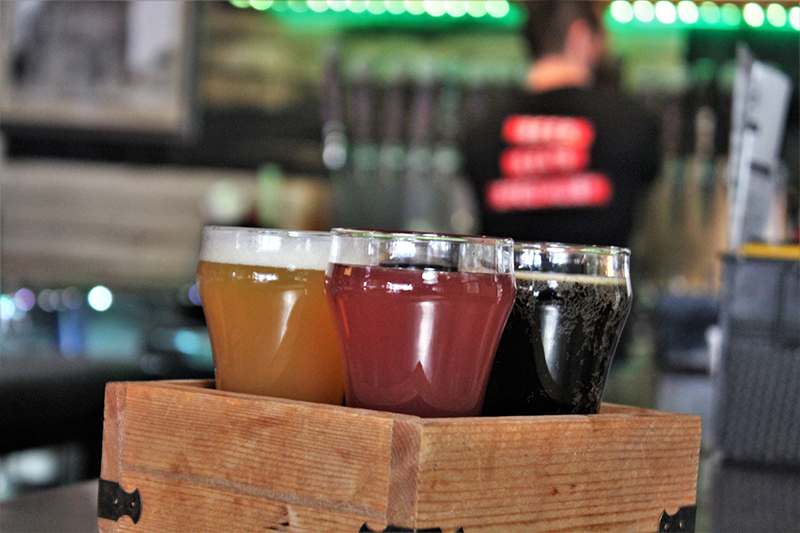 With over 100 different types of whiskey on hand, and a wide variety of specialty liquors and spirits, so your new favorite cocktail is just a pour away. Come in and try out one of our specialty drinks or keep it simple, and sample some of our bourbons. No matter what your taste buds are in the mood for, Swig has the drink you need tonight.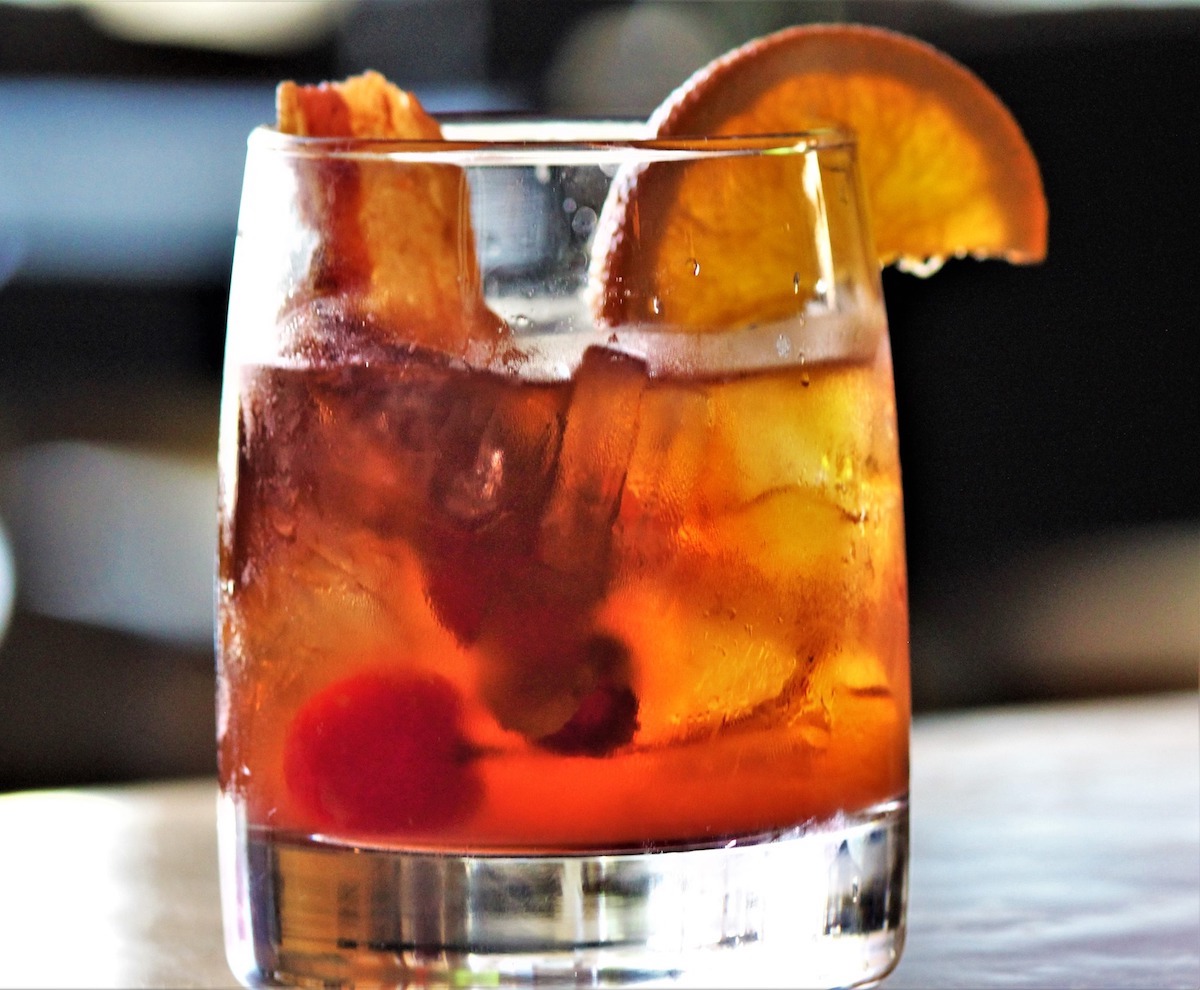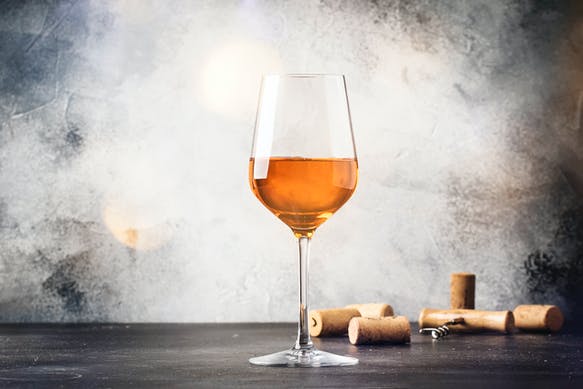 Wonderful Wines
See our Selection of Wonderful Wines, perfect for anyone with our various options.
ORIN SWIFT, ABSTRACT, RED BLEND
plum, raspberry, cherry, smooth musk, lavender & dark chocolate finish 42
ORIN SWIFT, MERCURY HEAD, CABERNET
Lavender, sandalwood, blackberry, toffee, soft finish 130
ORIN SWIFT, THE PRISONER, RED BLEND
Berries, chocolate, vanilla, clove, lush finish 52
CHAMPAGNE, J CUVEE 20, 2020,
Creamy lemon meringue & a lively finish 41
PROSECCO, DE FAVERI PROSECCO – ITALY
Pleasant, dry, fruity notes Split 7
ORANGE WINE, BIOKULT NAKEN – AUSTRIA
Tart, acidic, citrus, refreshing for summer     11/33
SAUVIGNON BLANC, NOBILO, NZ
Plums, peachy, citrusy, great with spicy foods 9/27
PINOT GRIGIO, CA BOLANI, ITALY
floral fruit & minerals 9/27
PINOT GRIGIO, NOBLE VINES, NAPA VALLEY
peach & citrus, firm acidity 9/27
CHARDONNAY, DIORA, MONTEREY
light acidity with a long finish
ROSÉ, HOGWASH, NAPA VALLEY
watermelon & cherry, 10/30
PINOT NOIR, Z ALEXANDER BROWN, SONOMA
berry, caramel, mocha 10/30
MALBEC, PIATELLI RESERVE, ARGENTINA
currant, blueberry, minerals complexity 10/30
RED BLEND, JELLY JAR, CALIFORNIA
fruity blend of cabernet & merlot 9/27
CABERNET, SOUVERAIN, SONOMA
mocha, berry, round tannins 7/21
CABERNET, ALTERED DIMENSION, COLUMBIA VALLEY
dark red fruits, smooth tannins 8/24
Creative Cocktails
Perfectly crafted and ever-changing.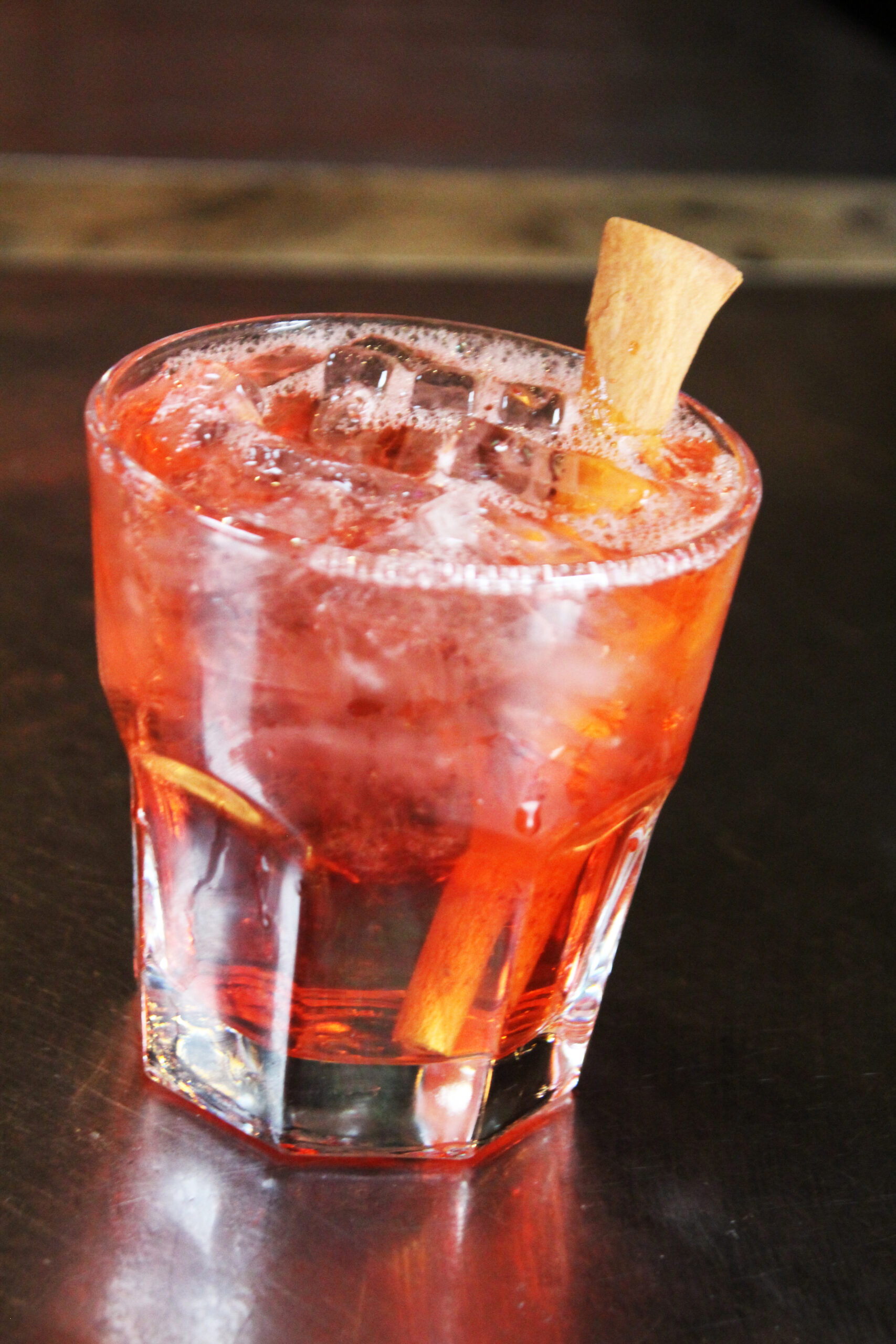 L.N.O. SANGRIA
Alcohol infused Frozen Fruit Cubes, Nitro Induced Pinot Grigio, Moscato, Peach Vodka, Prosecco 11
BROWN SUGAR POP
Jameson, Kahlua, Baily's, Frangelico, Heavy Cream, Brown Sugar Boba Popsicle 11
HONEY I'M HOME
Tito's Vodka, Roasted Honey Syrup, Lime Juice, Topped with Ginger Beer 1
CRANBERRY ORANGE GIN SMASH
Tanqueray Gin, Cranberry Puree, Orange Juice, Tonic, Orange Twist & Rosemary Garnish 11
WINTER BERRY SPRITZ
Aperol, Chambord, Prosecco, Ginger Beer, Berries & Orange Garnish 11
DARK CHOCOLATE OLD FASHIONED
Bird Dog Chocolate Whiskey, Muddled Orange, Cherry & Cocoa Nibs, Aztec Chocolate Bitters, Orange Liqueur Ice Cubes, Dark Chocolate Twist Garnish 13
I'LL BE READY IN A PROSECCO
Vanilla Vodka, Pear Syrup, St Germaine, Lemon Juice, Prosecco, Soda Splash, Lemon & Rosemary Garnish 11
LOOKS A LITTLE NUTTY
Woodford Reserve, Pecan Pie Syrup, Tito's Vodka, Soda, Cinnamon Stick, and Walnut Garnish 12
SOLSTICE PUNCH
Rum, Cranberry Juice, Allspice Dram, Ginger Ale, Cinnamon Stick Garnish 10